Municipal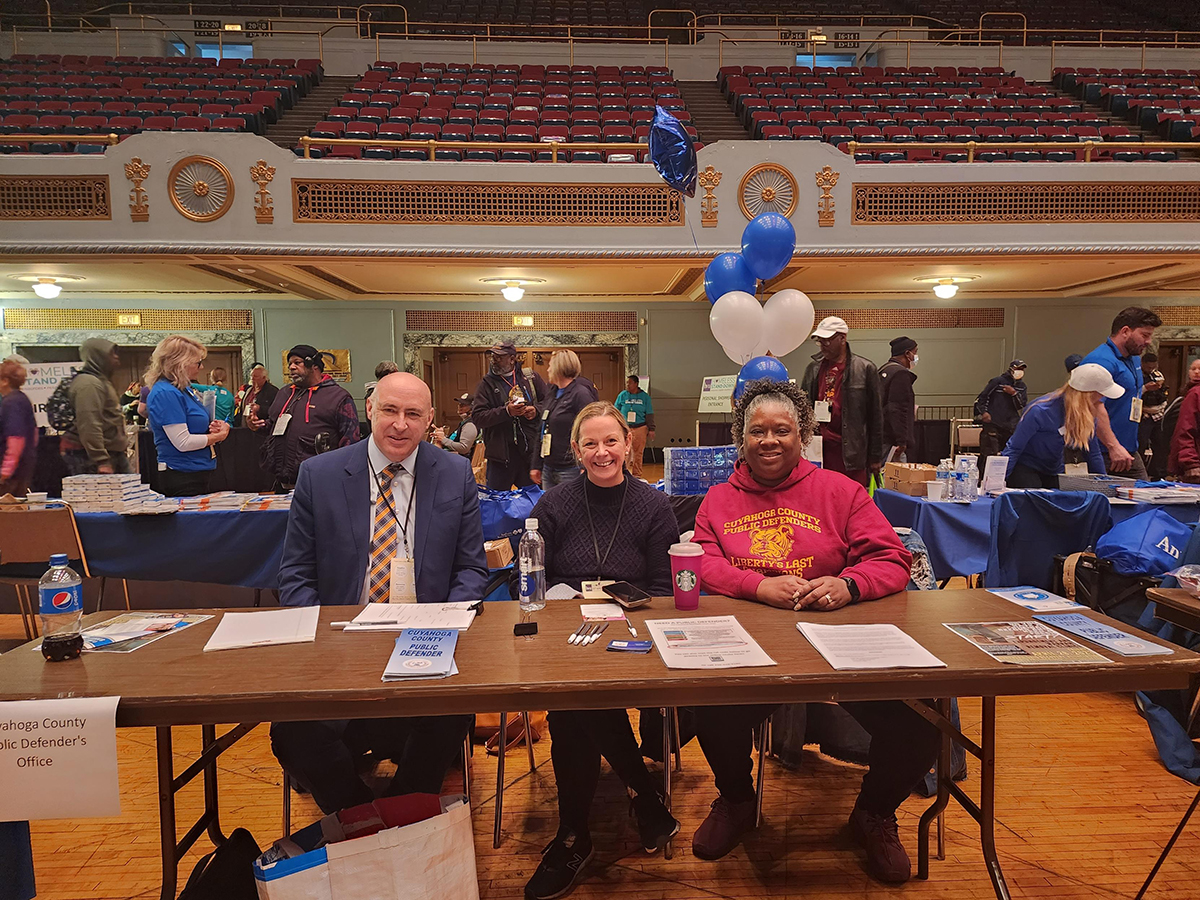 Public Defender Staff at the 2023 Homeless Standdown.
The Municipal Division of the Cuyahoga County Public Defender provides representation in Cleveland and Lakewood Municipal Courts for all persons who are unable to afford an attorney and are charged with a misdemeanor that carries the possibility of going to jail.
The Municipal Division is located at 310 W. Lakeside Avenue, Suite 200, Cleveland Ohio, 44113. If you are a current client with questions, please contact your attorney. If you are seeking representation, please call (216) 443-2190 or submit a request for assistance.
Initial Appearance
Contact our Office immediately after being charged. If you must appear at arraignment, an attorney from our Office will appear with you to enter a plea of Not Guilty. The Court will then schedule a pretrial hearing, where we will meet with the prosecutor on your behalf to demand evidence and discuss the case.
Court Appearances
After arraignment, your next appearance is called a "pretrial hearing," where an attorney from our Office will appear with you in front of the Judge and formally request evidence from the Prosecutor. Depending on the Judge, your pretrial may be held remotely using Zoom, saving you a trip to the Justice Center. In most cases there will be multiple pretrial hearings before the case is resolved – either by plea or trial. You should be early or on time for all court appearances. If you fail to appear, a warrant may be issued for your arrest.